Hydrophilic Fabric Softener
Most residential and commercial fabric softeners do a good job of providing a soft-hand feel or fluffiness, but they also have the negative side effect of imparting hydrophobic properties to the goods they are used on.
This makes towels less efficient, increases drying times and ruins the properties of high-wicking performance wear. Goulston developed a hydrophilic fabric softener to address these issues.
Laundry Additives for Moisture Management
Our Lurol® DryFast series is a group of hydrophilic fabric softeners that impart similar softness properties to polyester and cotton, while increasing their moisture management characteristics.
Benefits of Lurol DryFast Hydrophilic Fabric Softener
Application to standard laundry loads shows a reduction in drying times up to 20 percent, reduced lint generation and increased wicking performance.
The charts below demonstrate the differences between Lurol DryFast, detergent only and a competitive softener.
Reduced Drying Time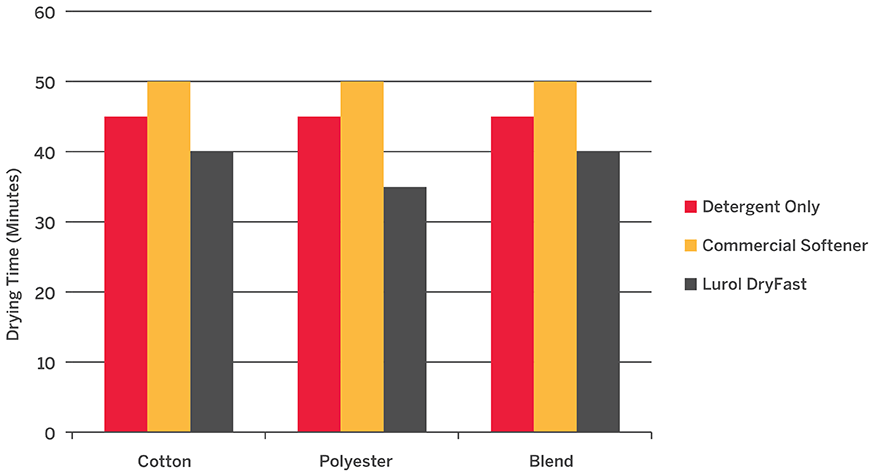 Improved Moisture Management